Nomadic Rug Traders
Established in 1976, our business is situated in the inner Sydney suburb of Pyrmont only ten minutes walk from the CBD, one block from the Star Casino and easily accessible by public and private transport. We hold a number of exhibitions throughout the year, and maintain a separate purpose-built washing and repair facility.
Our modus operandi has been to hold regular exhibitions of "Recent Acquisitions" and occasional thematic catalogue exhibitions under the banner of "Rare Oriental Rugs". In the mid 1980s we expanded our interests to include Indonesian and other southeast Asian textiles and tribal art. Today, nearly four decades later, we continue in this same vein.
Our broader aims have been to cultivate public interest in our specialised areas and to give continuing support to public institutions through loans and the provision of expertise. We are an honorary associate of the Powerhouse Museum in Sydney, members of the Australian Art & Antique Dealers Association and CINOA (la Confederation Internationale des Negociants en Oeuvres d'Art). We are founder and life members of the Oriental Rug Society of NSW, founder members of The Asian Art Society of Australia and governors of the Art Gallery of NSW.
Ross & Irene Langlands
Address:
125 Harris Street
Pyrmont NSW 2009
Tel: 61 2 9660 3753
Mobile: 61 (0)4 0724 4104
Email: info@nomadicrugtraders.com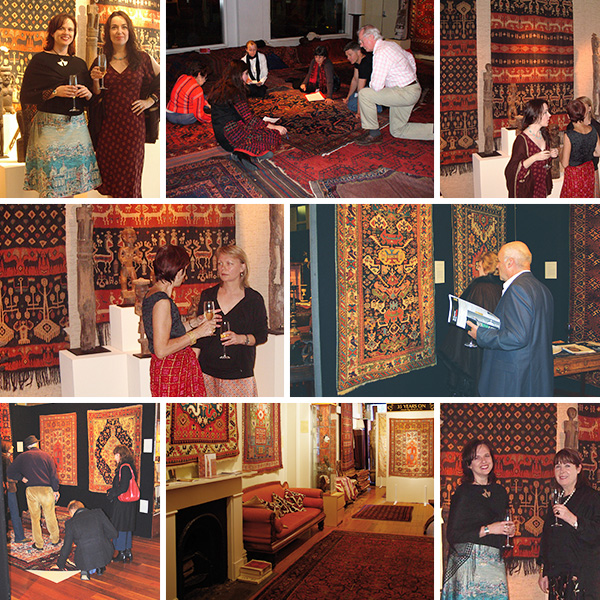 [/row]