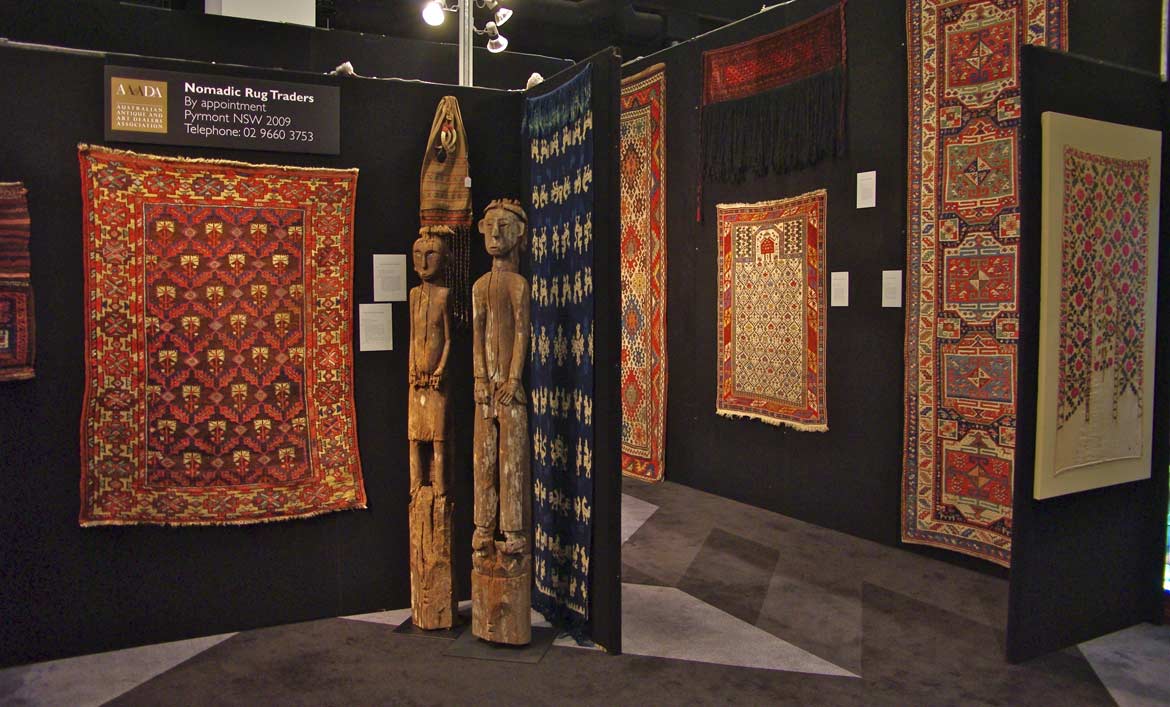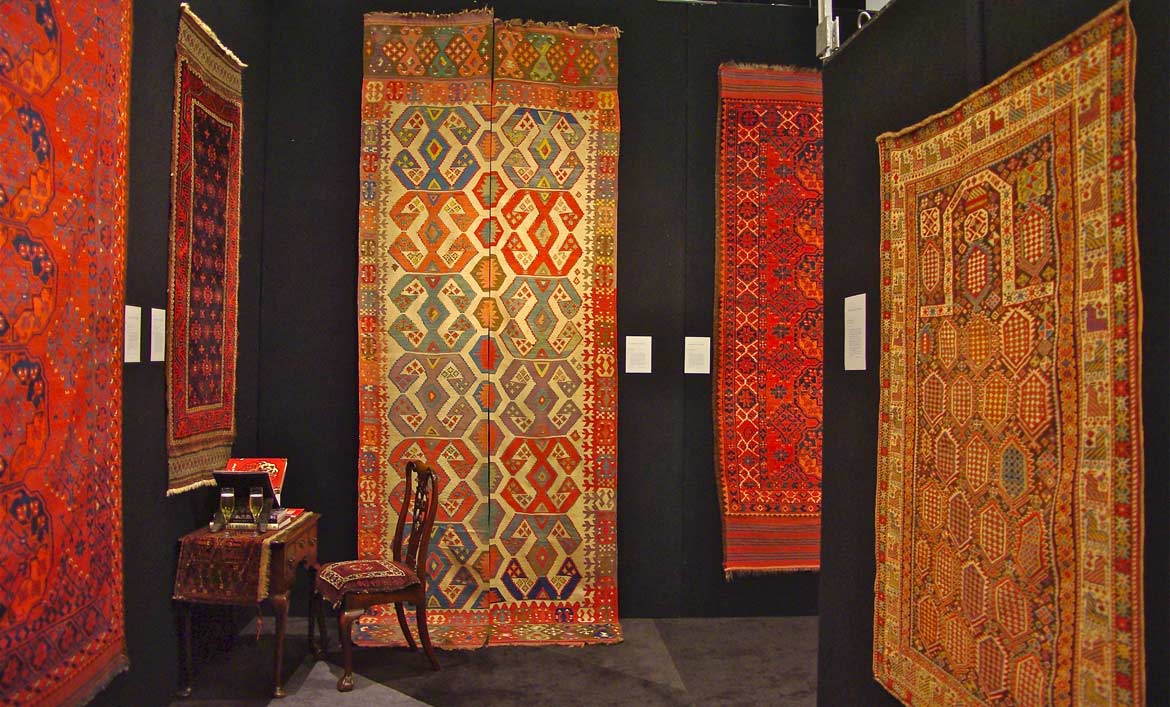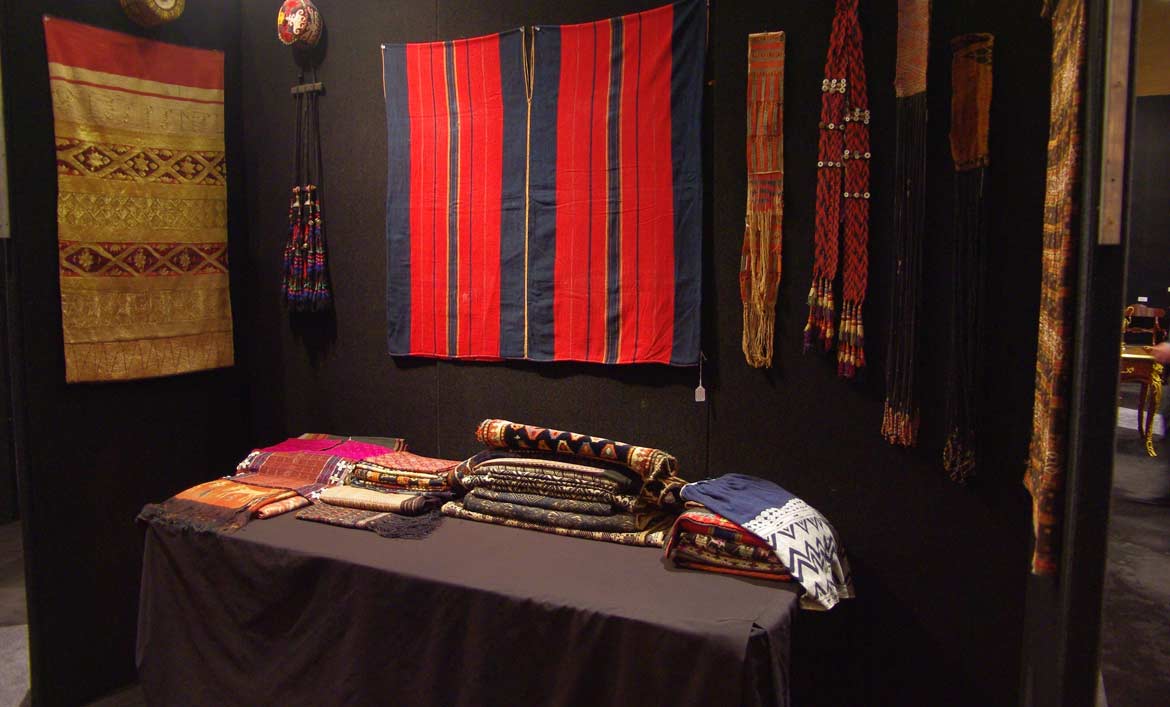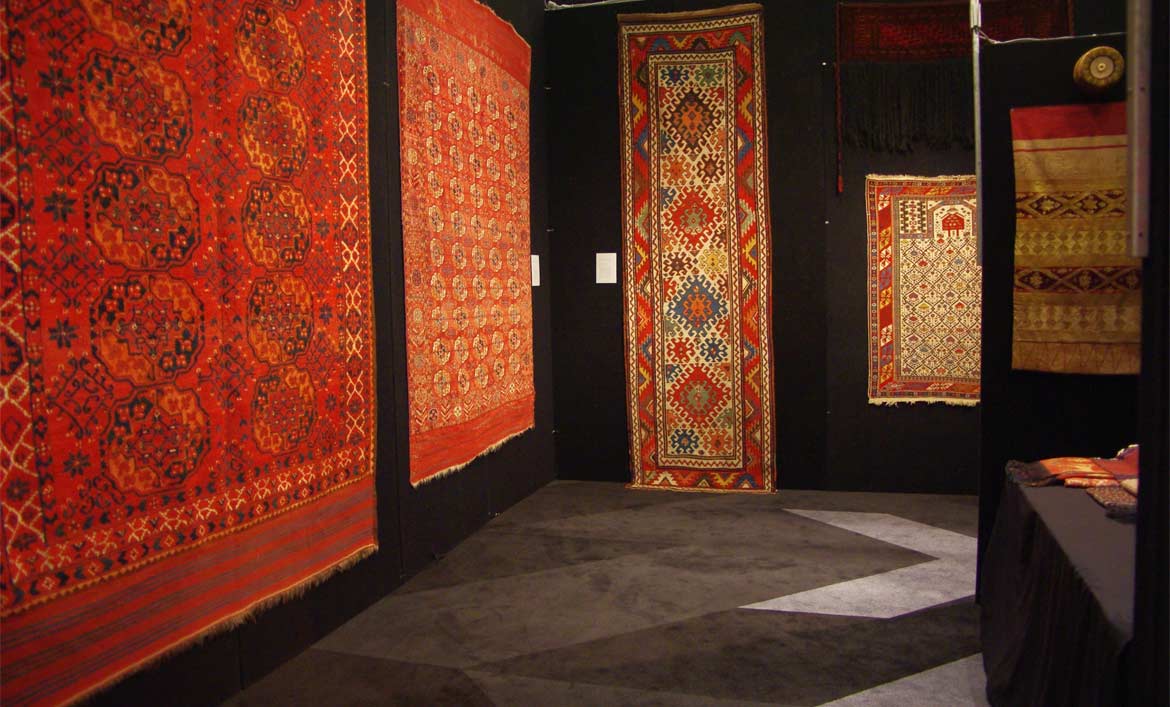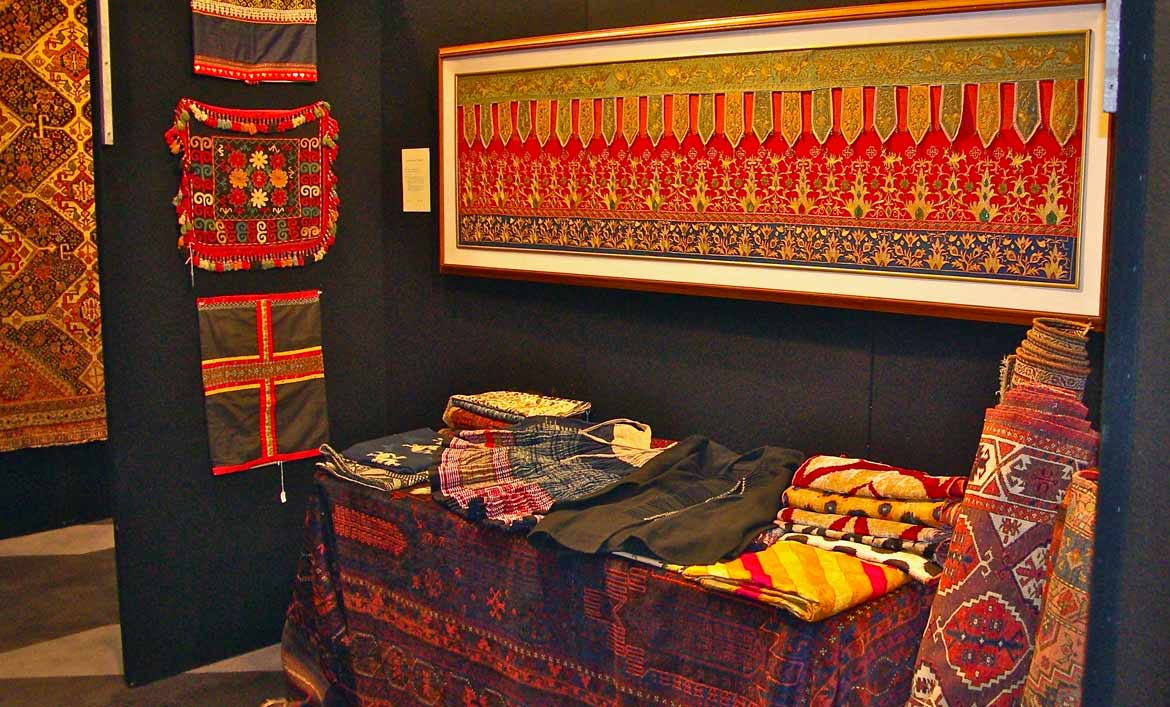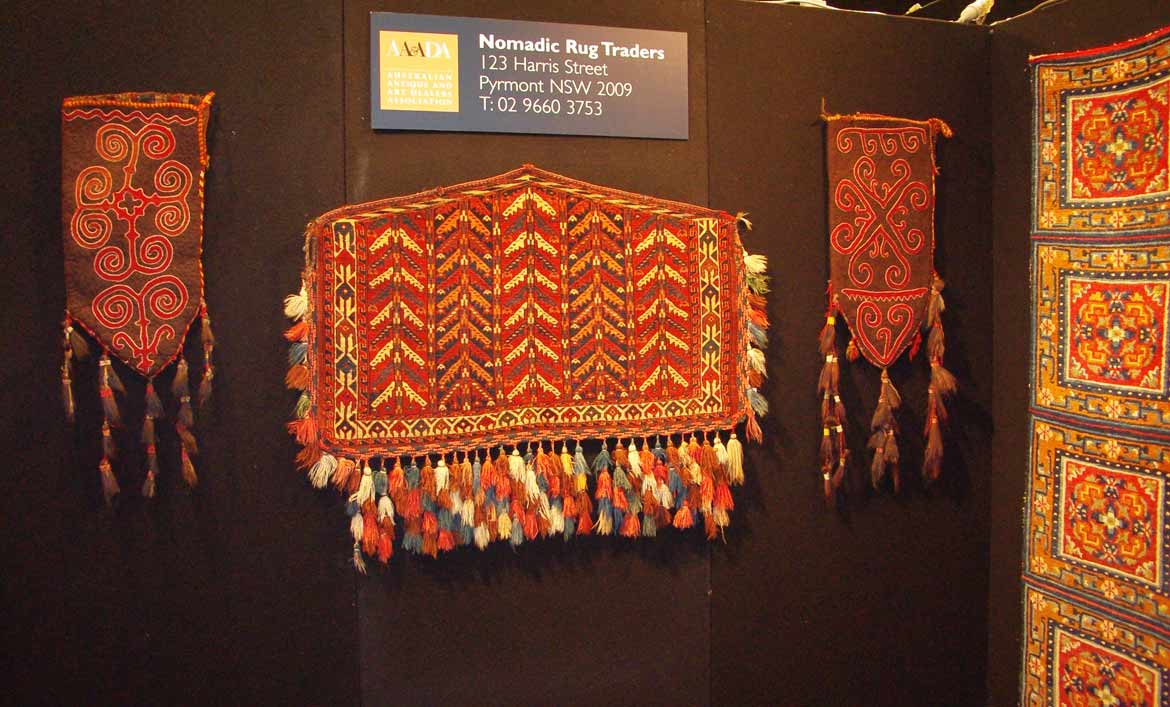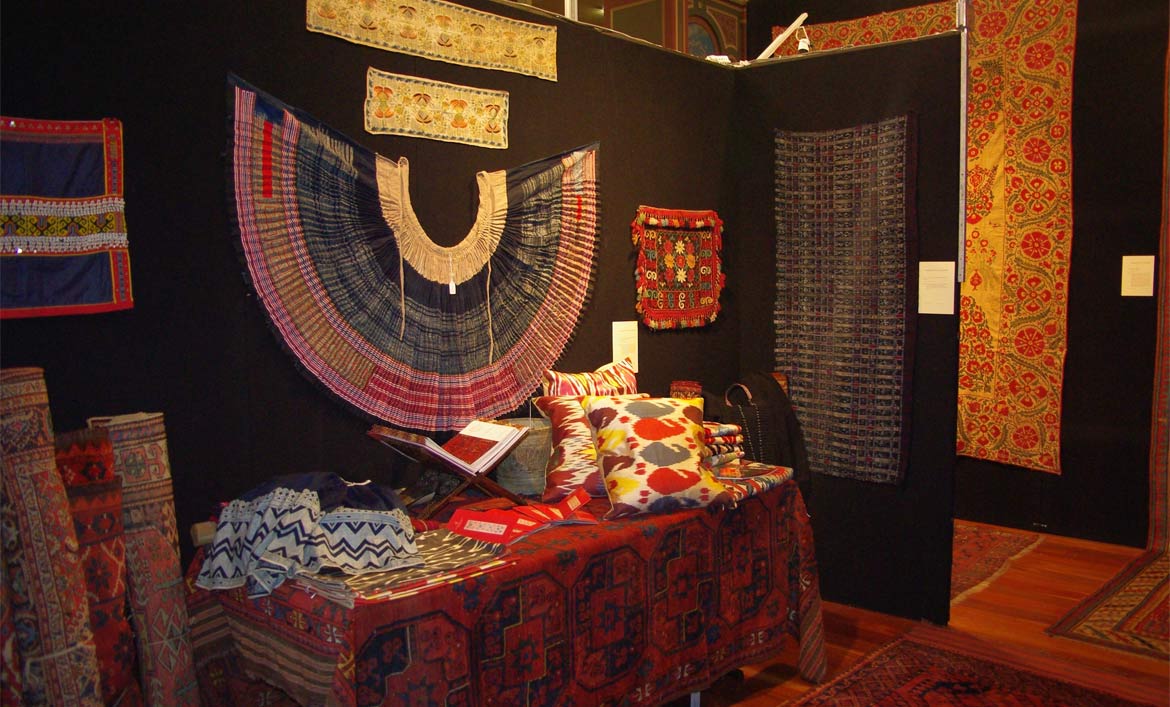 Nomadic Rug Traders
We have specialised in the buying and selling of the finest old and antique Persian rugs, Oriental carpets, kilims and textiles for more than forty years. Each oriental rug, carpet or object of tribal art is chosen with the care, knowledge and discriminating eye wrought of more than four decades experience in the trade worldwide. Our clientele includes collectors, public galleries, museums, decorators, designers and architects. Our primary focus is on oriental rugs, carpets, kilims and textiles of the last two centuries from the Middle East including Persia, Turkey, the Caucasus, Central Asia and Southeast Asia. We deliver in Sydney and Melbourne and to all other major cities in Australia.
Rugs and weavings of the Qashqa'i, Afshar, Khamseh and Luri tribes.
The women of the Qashqa'i are considered amongst the most skilful of all Persian carpet weavers
Rugs of the Kurdish villagers, Hamadan, Bidjar and the Bakhtiyari.
Old Bakhtiyari and Kurdish oriental rugs were made by both settled and nomadic tribespeople
Isfahan, Tabriz, Kirman, Heriz, Bakshaish, Serapi, Agra and Ushak.
We stock the very best of traditional old and antique roomsize oriental carpets
Including Karabagh, Kazak, Shirvan, Kuba and Daghestan.
Old oriental rugs from the Caucasus have long been collected for their great artistic qualities
From Thrace and west Anatolia, Konya, Karapinar and east Anatolia.
Oriental rugs from Anatolia reflect the ancient traditions of Central Asian pastoral nomads
From the Turkmen, Uzbek and Kirghiz to the Baluch of eastern Persia.
The origins of the oriental rug or Persian carpet go back to Central Asia, a melting pot of rug weaving cultures
Batik and Ikat are historically and culturally prominent weaving and dyeing techniques found in Indonesian textile art. Such traditional woven cloths are amongst the finest produced in southeast Asia and Indonesia.
View our range of these fascinating weavings and other culturally significant artefacts from these exotic locations.