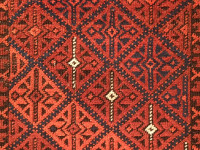 Baluch rug eastern Persia circa 1900 197 x 91cm
Read more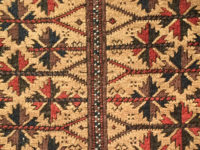 Baluch prayer rug eastern Persia circa 1900 Size: 148 x 93cm For devout Moslems, particularly those who led a nomadic existance, the prayer rug or kilim was often their most treasured possession and the highest expression of their religious aspirations. It was the sacred space upon which they prostrated themselves, facing Mecca, and prayed seeking a level of awareness...
Read more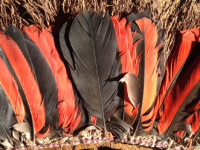 Feather headdresses Eastern highlands Papua New Guinea Nine superb headdresses from the Eastern highlands of Papua New Guinea. Provenance: Todd Barlin, Sydney Collected in the field by Ian Hallinan (1938 - 2015). See accompanying photograph of Ian Hallinan, Okapa 1970s.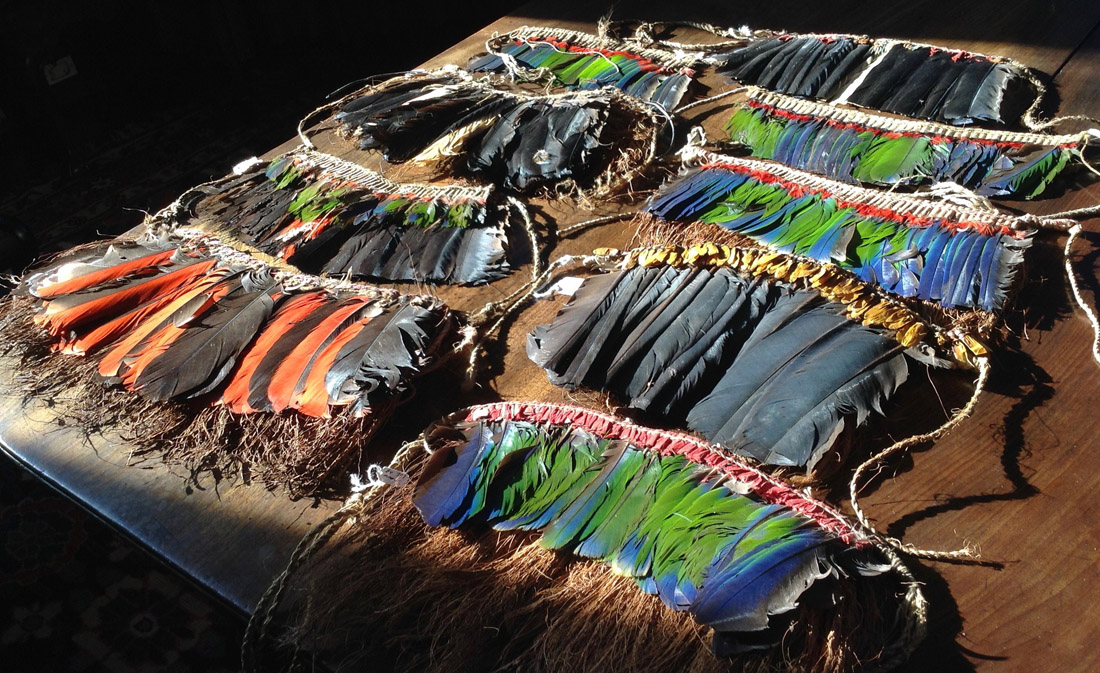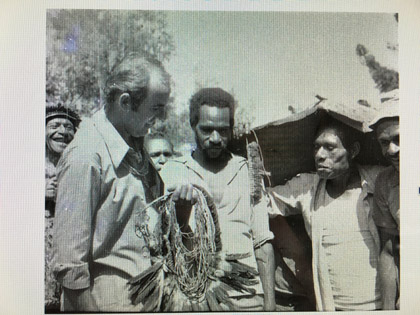 Read more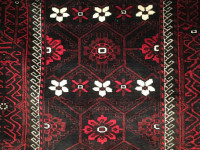 Baluch rug from eastern Persia circa 1900 Size:257 c 107cm Baluchi rugs have traditionally been recognised by a distinctively rich dark palette so evident in this fine piece. Rug nomenclature changes and whilst the term Baluchi is still generally used, many such rugs are now attributed to other groups in the area. This type, associated with the market centre of Torbat-i-haydari,...
Read more